contact name:

Robert Becker

web site:

http://www.RobertBecker.com

email:

Robert@RobertBecker.com

phone:

925.254.4234

Skype:

PresentArch

street:

53 Parklane Drive

city:

Orinda

state:

California

postal code:

94563

country:

United States

business hours:

7am-7pm pst

years in business:

25

total staff:

1 artist

Listed:

2016/10/11 10:38 am

Expires:

402 days, 17 hours
Ad Reference ID: 2895411bbf044384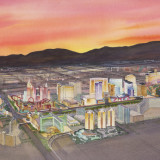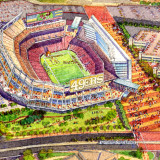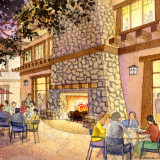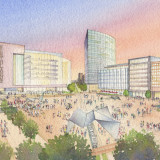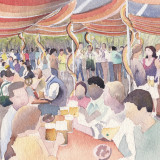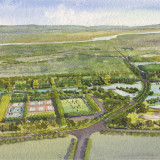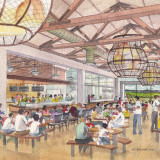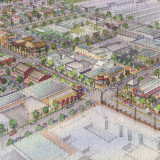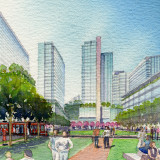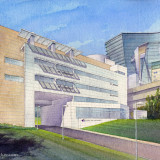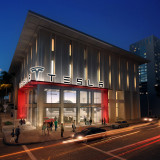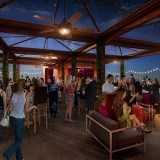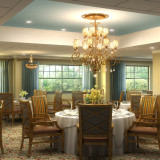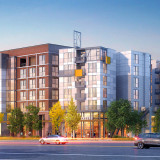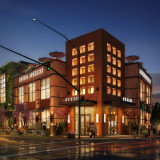 LinkedIn profile and references
clients
360 Architects, ADD Inc., Architecture International, Arquitectonica, BAR Architects, Bank of America, Beyer Blinder Belle, Carrier Johnson, Chong Partners, City Design Collective, City of Fremont, Dale & Associates, David Taylor Interests, DeStefano Keating, EDAW, Ellerbe Becket, ELS Architects, Einhorn Yaffee Prescott, Field Paoli, Gensler, Chong Partners, Gyroscope, HDR/LCA + Sargent, Heller Manus, Hillier, HGA, HNTB, HOK, HOK Sport, KMD, KPF, Kwan Henmi, LMN, Mark Cavagnero, Mia Lehrer + Associates, NBBJ, Old Navy, Opus, Perkins & Will, Rockwell Architecture, RTKL, San Francisco 49ers, Santa Clara Valley Water District, SFE, SMWM, SOM, Sony, Stanford University, Stanley Saitowitz Office, Stantec, Studios Architecture, The Gap, Leddy Maytum Stacy, The Jerde Partnership, Tishman Speyer Properties, UC Berkeley and Santa Barbara, WRNSTUDIO, ZGF
awards
• Paintings From Lamorinda, Papillon Coffee, Lafayette, CA. 12/2008 • Process & Sustainability, East Bay AIA, highlighting the work of 450 Architects and Robert Becker and the importance of responsible design through collaboration and environmental sustainability. November 16, 2006–January 2, 2007• Orion Magazine, November / December 2005, Five Paintings commissioned for The New Spin on Wind Power article by Josh Weil• Architecture In Perspective 8, 13, 16, 17, 20 &22 an international traveling juried exhibition sponsored by the American Society of Architectural Illustrators-venues worldwide.• In Praise of Sailing, Laughing Elephant Press, 2004• Architects Art, Burton Gallery, Sacramento, 2004• Design Collaboration through Imagery, AIA San Francisco, 2003. Exhibitor / Curator• ASAI @ East Bay AIA 2003, Exhibition at the East Bay Chapter office of the AIA. Exhibition / Seminar Coordinator.• Artists' Impressions in Architectural Design, Spon Press, 2002 • ASAI @ SFAIA 2001, Exhibition at the San Francisco AIA Gallery, 2001-2002. Exhibition coordinator.• ASAP @ SFAIA 2000, Process Exhibition at the San Francisco AIA Gallery, 2000. Exhibition coordinator.• MUSARCH, The Museum of Architecture, San Clemente, CA 1999.• A Gallery of Maritime Art, Rockport Publishers 1998. • 15th, 17th, 18th and 19th Annual Juried Exhibitions, North East Watercolor Society, Goshen, NY.• Exhibition of Interior Illustration, Kansas State University, Manhattan, Kansas, invitational, four pieces, 1998• San Francisco Bay Members Exhibition at the 1998 AIA National Convention. Exhibition coordinator.• ASAP @ SFAIA (two pieces) at the San Francisco AIA Gallery, 1996. Exhibition coordinator.• A Perspectivivist Salon (two pieces) at the New York School for Interior Design, 1995, invitational.• The River Gallery, Irvington, New York. Four maritime watercolors, 1995.• The 11th Annual Riverside Park Arts Festival, New York City, 1995.• The Japan Architectural Renderers Association's Thirteenth Annual Exhibition at the Japan Institute of Architects National Convention, Kobe, Japan; Aichi Industrial Trade Center, Nagoya, Japan 1993.• New York Society of Renderers, Architectural & Interior Rendering exhibition, at Artisanspace, FIT, New York City, 1993.• Maritime Art Show, U.S. Merchant Marine Academy, Kings Point, NY, 1993, juried.• Castle Fine Arts Competition, Second in watercolor, Port Chester, NY, 1993, juried.• Water Color Today, Create Arts Workshop, New Haven, CT, 1992, juried by Jeanne Dobie.
certifications
Certified CA Micro Business, Bay Area Green Business
professional organizations
American Society of Architectural Illustrators, New York Society of Renderers
Description:
Watercolor – I am a conceptual architectural artist who works in watercolor. Taking the image out of your head and getting it onto paper is what I do. Working from less than a cocktail napkin sketch through detailed construction documents, I will bring your concept to life for your client or the public to approve. Telling a story through atmosphere is the goal of my images. Available to work onsite directly with the design / development project team. Digital + Animation – I bring my 25 years of design, presentation and coordination experience and utilize the vast resources of IDF Global. With over 300 team members and a render farm of almost 2000 high power computers, there is no project to large for me to handle. Sourcing – I created and run the Presenting Architecture site.  Utilizing my unique knowledge of architectural presentation experts, I can source your project. If I can not do it, I know who can!