Ad Reference ID: 1214dca4c7a370fa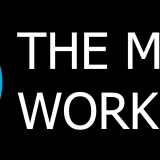 awards
The 2010 David awards for the best use of technology.
Description:
THE MODEL WORKSHOP: professional model makers
THE MODEL WORKSHOP is based in New Zealand with workshops around the world, and build to scale, accurate and affordable architectural models for local and international clients.
THE NEW GENERATION OF SCALE MODEL MAKERS
THE MODEL WORKSHOP use only the most effective technologies available: 3D CAD modelling, laser cut parts, stereolithography together with modern, durable materials that will withstand travel and look their best for presentation.
SPEED | ACCURACY | AFFORDABILITY
Visit www.themodelworkshop.com now